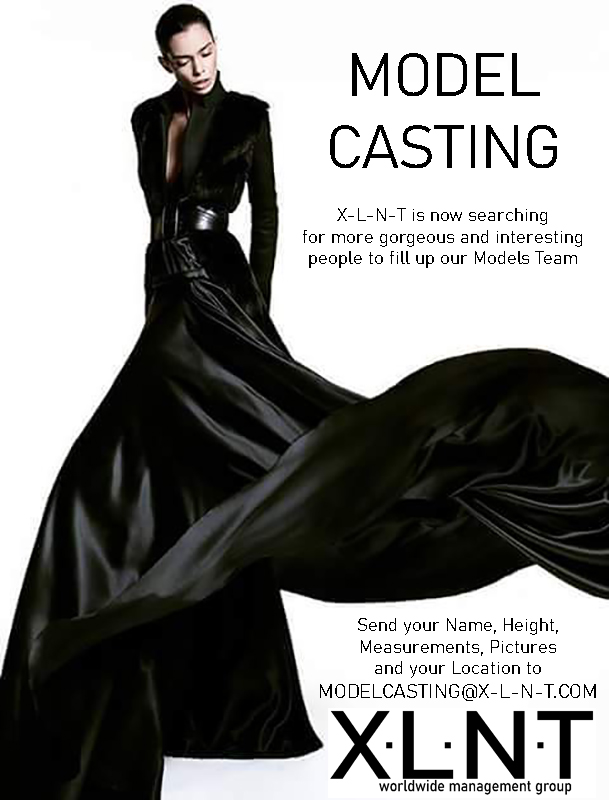 X-L-N-T Worldwide Management Group is an international model agency that is taking advantage of the era we living in
using the endless opportunities that internet provides to place our models on jobs around the world!
If you want to take your career to the next level, to a national and/or international stage, then X-L-N-T is the
agency that you will be able to do so with. Together, we can reach your goals and beyond!
We will teach, guide and advice you along the way, so that you can reach your maximum potential!
Having said that, an international model career is not build over night so be patient and you will see great results.
How to apply to become an X-L-N-T Model
Send us an email to
modelcasting@x-l-n-t.com
and include the following:
Your Name, Age, Height, Measurements, Pictures and your Location.
Incomplete emails may not be considered!